Our Process
We begin with a free estimate. We can price by phone if you know about how many feet you want and you do not need any landscaping work done. For all other projects, we provide free estimates on site.
Before the installation project begins, the Estimator or Foreman will work with you to select color and style and to plan the design. The layout is painted on the ground so you'll see where the curb edging will be installed.
The installation crew will arrive on site in our marked vehicles ready to complete your project with the four processes below. Our system ensures an efficient and professional installation with a final product that is the best available in the market.
Ground Preparation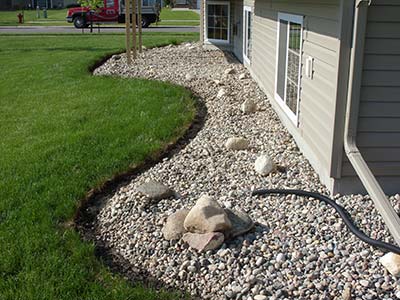 CurbMaster takes every step to ensure minimal disturbance to your property when installing your concrete edging. All of our equipment and materials are self-contained so you will not have any large equipment or debris on your property.
For new construction, the edging is laid on the bare dirt after fine grading is completed.
For existing yards, a sod cutter is used to remove a 10-inch strip of sod, allowing the curb to be laid on the solid dirt below. Existing landscaping will need to be pulled back about 12 inches to allow clearance for the installation.
Mixing & Machine Extrusion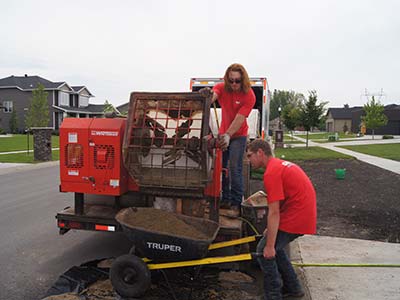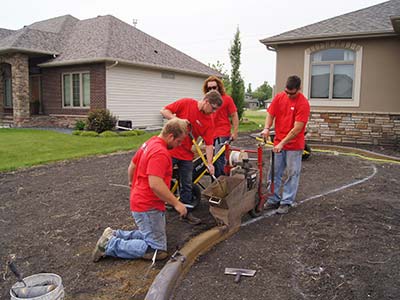 The concrete is mixed on site to proper proportions with a self-contained mixer on a trailer. The mixture of washed concrete sand, Portland Type I cement, aggregate, color, and polypropylene fiber mesh create a durable, strong, concrete product with uniform color throughout.
The concrete is carried by wheel barrow and fed into our compact curb machine where it is extruded around a 1/8" galvanized steel cable into attractive and continuous concrete landscape borders.
Troweling, Stamping & Texturing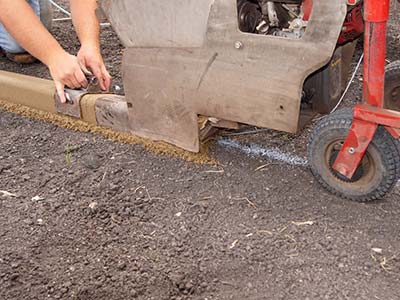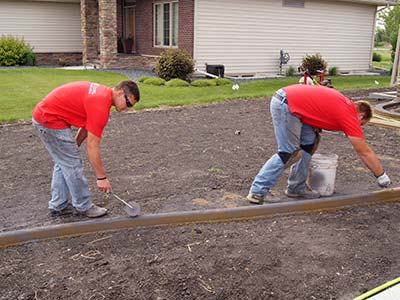 Shaped trowels matching the style of curb are used to smooth out any imperfections in the concrete ensuring a clean, finished product. Control joints are cut into the concrete (not through the cable) to minimize cracking. Stamps and rollers, along with color release options, can be used for a distinctive look. Finally, if a color release is used, a concrete sealer is applied to bring out the two-tone color. Sealing is not necessary on solid color edging, though it will help to bring out the color.
Cleanup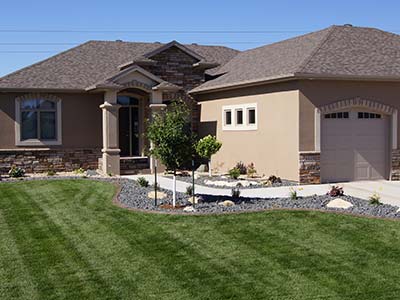 Our crew will clear the site of debris and equipment. Please keep pets, children, and objects away from the curb for 24 hours. Landscape work can resume after 24 hrs if care is taken to protect the edging from tools and traffic. Please refer to our CARE & FAQ for further cleanup and care information.